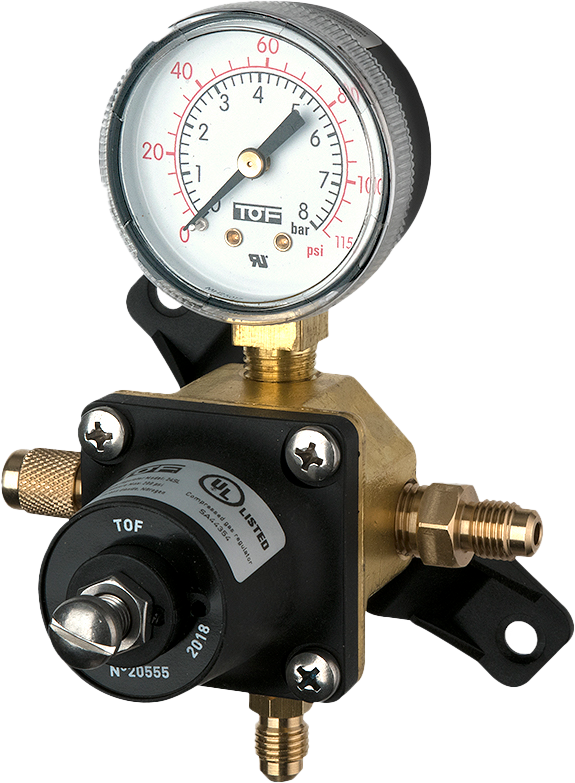 Secondary high pressure CO2 regulator
For bulk CO2 or split system use
Features and Benefits:
Secondary Regulator for use off of Bulk CO2 or multi-use cylinder systems.
Wall mountable
1/4" MPT Flare fittings for inlet and outlet connections.
Includes two 1/4" nylon washers for flare nut connections.
Adjustment output PSI, set screw and lock nut.
Gauge shows CO2 output pressure to equipment.
Use one Secondary Regulator per Crysalli unit if sharing CO2 with other equipment.